A happy space celebrating women, their beautiful designs and the good stuff in life!
PAST
Hello, my name is Omotola and my story starts in 1992…jk jk, you don't need all that boring info. It all begins when I started a blog(Style & Forks RIP😭) in 2015. The original focus was fashion, food, art, etc. but my main interest soon shifted. I was much more excited writing about art or working on creative projects. This eventually leads to spotlight interviews which featured women in the creative industry. I fell in love with this project and quickly learned that women are majorly underrepresented in the art world! If asked to name great female artists, most will probably mention Frida Kahlo or Georgia O'Keeffe…and that's probably it (how many can you name? If you're struggling here are some great resources: National Museum of Women in the Arts, Art Girl Rising, Repaint History )….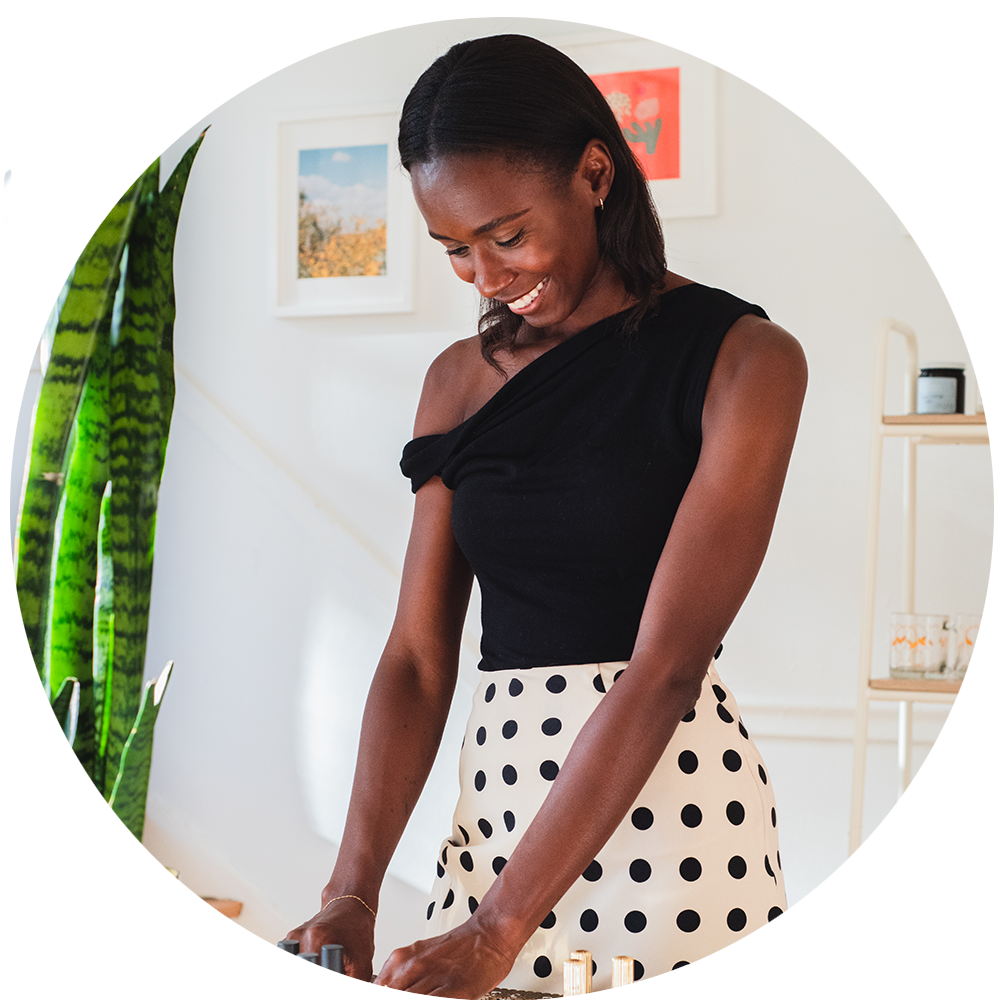 ...That makes me quite sad and it inspired me to start anew with Bon Femmes. There are SO MANY amazing female artists/makers and nothing makes me happier than sharing their beautiful work and their stories!
PRESENT
As scary as it was at the time, I gained the courage to open the Bon Femmes online shop in 2019(honestly, the thought of blank walls without art scared me more). I want to support these artists by going beyond a screen and bringing their creations into your home. The growing Bon Femmes collection features art, home decor, beauty products and more all created by women! And most exciting, a percentage of sales is donated to women led charities dedicated to helping our community.
In 2021 I took an even bigger risk and opened the Bon Femmes brick & mortar shop! Located in the beautiful Ravenswood neighborhood in Chicago, IL, my small shop is filled with all the beauty featured on the website.
FUTURE
There are so many great things I want BF to achieve, I'm not even sure where to start! Firsts things first my main goal is to give back to the creative community. Eventually, BF will collaborate with artists on items for the shop.
At the moment the packaging is about 95% recyclable, and with more research that number will change to 100%. We must remember there's no planet B; we have to reduce, reuse and always recycle.
Stay tuned for a larger variety of items that'll help you curate a life filled with joy and handmade pieces from incredible women!